#23 Surrogacy Special Part 1 - The Intended Parents Episode
Season 2, Episode 14,
Jul 07, 2020, 11:10 PM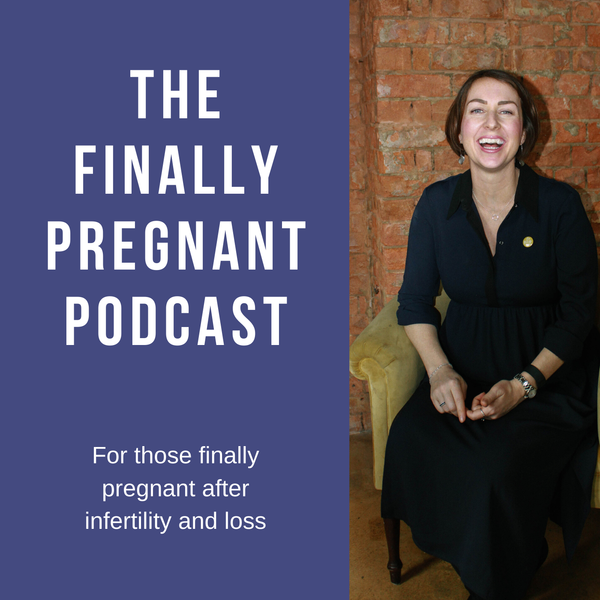 Thank you for being here and for all your continued feedback on the podcast. I know the last episode really spoke to a lot of you who are in the midst of or have been through PND. I am so pleased having that conversation with Sophie has helped so many of you. It would mean so much to me if those of you who drop me DMs would be kind enough to leave a review over at Apple Podcasts as it helps other people find the podcast and receive the support they need like so many of you guys are. The more people who realise they are not alone the better!
Here's the link to do it!
Have you been over to my insta recently? I've had some amazing finally pregnant and parenting takeovers happening, most recently James from
@the_honest_dad
who shared the partner's perspective of pregnancy after infertility and babyloss. It was incredibly powerful. If you missed it I have saved it on my highlights and am adding others there too so you can catch up.
I recently launched a brand new event -
The Hang Out Yoga Sessions
- which is a unique 4 week online yoga course especially created for those who are finally pregnant. It's going to be led by qualified and highly experienced yoga teacher Sim -
@yogawithsim
on insta – who understands what it's like to experience that fear of not being able to have children after being diagnosed with PCOS. Fortunately Sim went on to have a very precious pregnancy and through the 4 course will lead you all through a wonderful journey as well as give you the opportunity to have a place to check in and be supported. 
One of the things that spurs me on to create events like this is some feedback I received after my Nurture Circle event last month  


"Realising everyone in the space just got it and understood was an incredible relief. I hadn't realised how much I needed to feel that validation before."


I know that's what this yoga course is going to be like too!


Remember,
Hang Out
members receive a discount to all my events! If you're new here the Hang Out is my membership community for those who are FPP. It's a safe space where you can meet, chat, support and be supported by others who understand what you're going through. We host 3 online support groups a month, there's a resources library and members receive discounts on my events with lots more coming soon! 
Right, on to today episode which is part one of a 2 part special about surrogacy. Just before lockdown I was lucky enough to sit down with Sophie
@life.before.you
and Jack and Em
@themindfulbirthgroup
and James and across the next two episodes I'll be sharing those conversations. 
Today we start with Sophie and Jack who at the time were the intended parents of the baby which Em was carrying. I'm pleased to tell you Leo, their gorgeous little miracle, is now in their arms having been born by c section on 31st March! 

Really hope you enjoy the episode. Please remember to like, subscribe and review!

Much love,
Cat x