#25 Robo Babies Children's Book author Laura Gallagher
Season 2, Episode 16,
Aug 04, 2020, 11:05 PM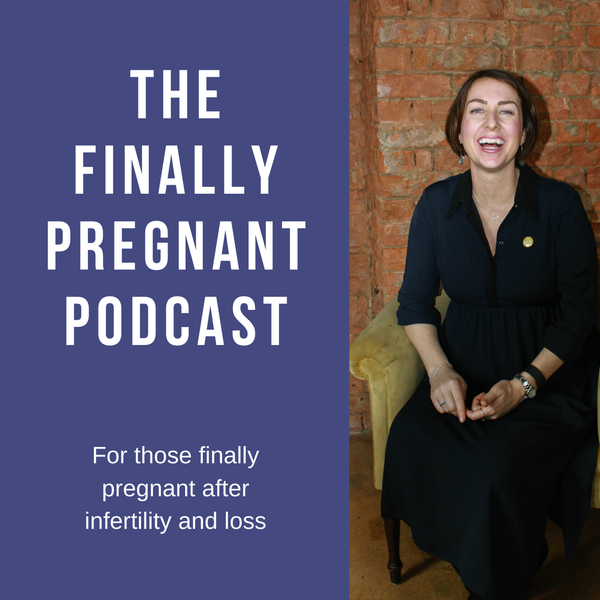 In today's episode I'm chatting with Laura Gallagher, fertility patient and author of new children's book
Robo Babies
, which is available for preorder right now and comes out on the 25th August.
Laura has a little miracle from IVF but – and this is sensitive especially if you are pregnant right now - is currently going through her second ectopic pregnancy following 2 natural pregnancies in the last 9 months. I wanted to share this now as I know this may be too hard for some of you to hear. In order to make it easy for you to switch off for that part we have talked about the book first and afterwards Laura talks about her fertility journey and I have highlighted when we are going to talk about her current losses so you can stop listening if you'd prefer.


During the episode we also talk about a new campaign called No Words by Katie
@withoutottlie
on instagram. Katie's aim with the campaign is to help end the isolation people feel when they experience loss a baby. You can get involved by heading over to her profile and showing her some love, you can also post on instagram using the no words hashtag and you can even
buy a tee
- £5 from each one purchased is being donated to charity!
In other news my finally pregnant
Yoga Sessions
course is coming due to popular demand! Launching on September 16th at 7pm the 4 hourly classes will happen at the same time each week. If you are on the current course you'll know we have a new theme each week and the upcoming course will be focusing on 4 brand new themes so you can will be taken on a brand new journey whether you have been part of the first course or not. Find out more here.
Lastly make sure you head over to
@tryingyears
to take part in my giveaway with
@wellbeing.sisters
is you are listening to this episode when it goes live!
Remember, you can preorder Laura's book Robo Babies now from
Owlet Press
, Amazon and Waterstones.
If you have enjoyed this episode or any of the Finally Pregnant podcast please do subscribe, rate and review. By doing so it means more people will hear about it and it can help them too!


Much love,
Cat x