#31 Attachment and Bonding with Perinatal Psychologist Julianne Boutaleb
Season 3, Episode 5,
Dec 02, 2020, 12:00 AM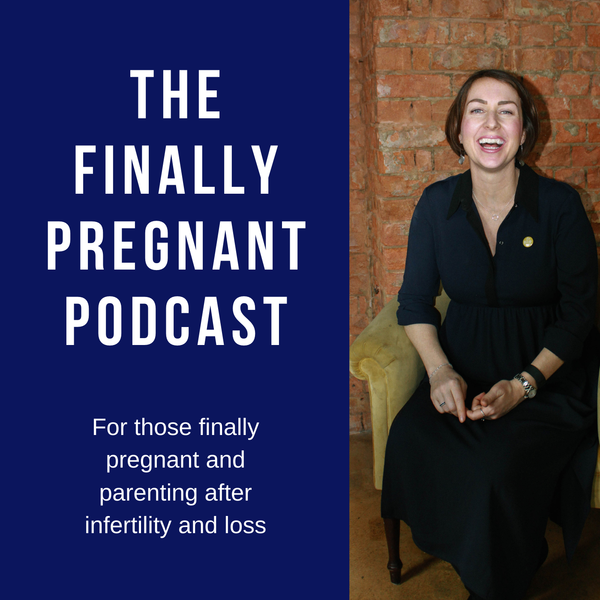 In today's episode I'm talking to Perinatal Psychologist Julianne Boutaleb founder of
Parenthood in Mind
who you can also find on
instagram
.
We talk all things attachment and bonding and I can't tell you how much I enjoyed this conversation! I truly hope you get so much from it too!
I also mention Pregnant Then Screwed so if you want to find out more about them
click here
.
Their recent survey stated that 90% of pregnant women said that restrictions (we're talking covid here) are having a negative impact on their mental health. If you are already struggling, even a little, due to being pregnant after infertility and loss then any additional stress is going to be really hard to take on. 
That's one of the reason I've created my first ever
Coping with an Anxious Pregnancy Workshop
which is happening on Saturday 19th December at 9.30am. I'll be sending everyone who joins a free workbook because I want this to be an interactive hour with you having an opportunity to write down your own thoughts, create your own affirmations and ask questions too! It's only £10 to register and I truly believe it will help give you some of the tools you need to support you through your pregnancy – no matter what the reasons for your anxiety.
If you want to find out about any of the other work I do, including the Hang Out, please visit my website
catstrawbridge.com
.
Special thanks to Peanut for sponsoring this series of the Finally Pregnant podcast! Peanut is the app that helps you meet like-minded women who are trying to conceive, pregnant, or already mums. Introducing you to women nearby who are at a similar stage in their journey, Peanut provides access to a community of women who are there to listen, share information and offer valuable advice.
Lastly, as always, please do subscribe, rate and review on apple podcasts, or over on my
facebook page
!
Much love,
Cat x
@tryingyears