Architecture Through The Lens Of Art With Sean Anderson, And Gita Mirchandani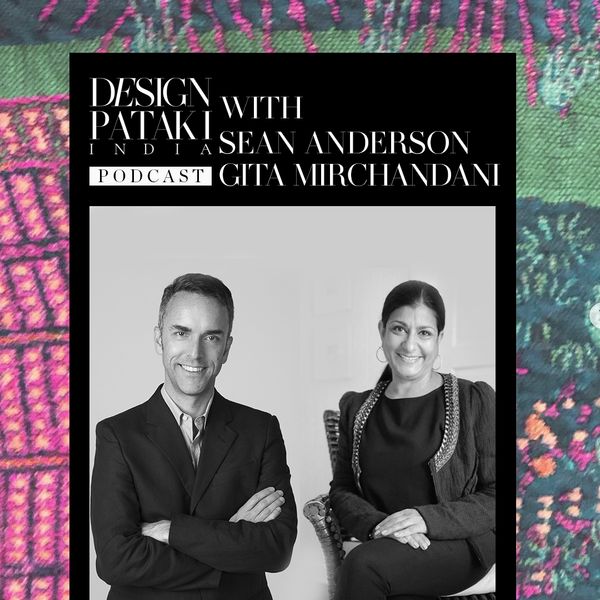 Esha sits down with Sean and Gita, to speak about looking at Architecture Through The Lens Of Art
Sean Anderson is Associate Curator in the Department of Architecture and Design at The Museum of Modern Art. A Fellow of the American Academy in Rome, he has practiced as an architect and taught in Afghanistan, Australia, India, Italy, Morocco, Sri Lanka and the U.A.E. He has written books on South Asian ritual sculpture as well as on modern architecture. As of February 2021, his latest exhibition at the MOMA titled Reconstructions: Architecture and Blackness in America will be the first exhibition to highlight the work of African American and African diasporic architects, co-organized with Mabel O Wilson. 
Gita is the founder of her namesake public relations firm, GITAPR. Known for her understanding of the evolving media landscape and digital platform, she has masterfully executed international programs in the fields of luxury, business, design, fashion, hospitality, travel, real estate and philanthropy.
Here are a few things we discuss with them - 
Can architecture be considered art, and consequently, can an architect be viewed as an artist? 
Where do installations and structures with distinct sculptural significances, like the Hudson Yards Vessel fall on the spectrum? 
Does PR play a role in shaping the narrative around certain projects?
The Design Pataki Podcast is brought to you by Design Pataki, one of India's foremost digital magazines on luxury design. For our top editorial stories on art, architecture and interiors, head to
www.designpataki.com
. 
To contact Design Pataki, please email info@designpataki.com. 
The Design Pataki Podcast is produced in collaboration with Studio41.