#53 Facing racism in life and motherhood
Season 5, Episode 2,
Jul 20, 2021, 11:00 PM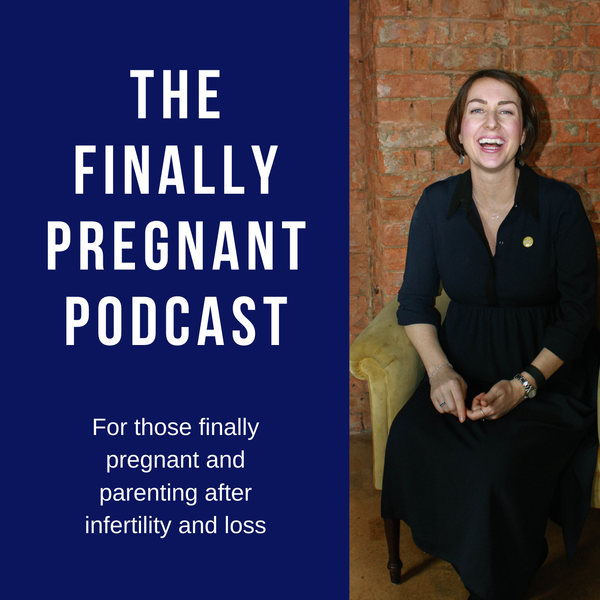 The Finally Pregnant podcast is a place where everyone should feel safe sharing their story, no matter race, sex, religion, background. Sadly not everyone in the world has this attitude and following on from England losing the final of the Euros last week we saw an obscene and unacceptable outpouring of racism - particularly across social media.
Speaking with Nikki - who is my lovely
Pilates Sessions
' teacher - she shared the impact racism has had on her life before, during pregnancy and as a mother to a black child. It is heartbreaking to hear, and hard for her to share, but I am honoured that she accepted my invitation to share her story on this week's episode of the podcast. As always, I hope you get lots from listening and would love to hear your thoughts.
Within the episode I mention the
Five X More
campaign - which you can also follow on
instagram
.
I also share that I have previously offered what I have called a 'community' place on my
Yoga and Pilates Sessions
each month to someone who has had a particularly difficult journey or who can't afford to join but would like to be part of it. I'm now sharing this as I want more people to know those places are available and I also want to ensure that at least one of those places is offered to a someone from a black, Asian or minority ethic background. Please
contact me
 if you want to find out more or sign up to my emails
here
.
You can also sign up to received my
Top 5 Strategies to Enjoy Your Pregnancy
.
If you enjoy the podcast please do take a moment to subscribe, rate and review it wherever you listen!
Thank you to sponsors Melio Health. Melio offer blood tests before, during and after pregnancy: from non-invasive prenatal tests to general health checks, helping you and your family take control of their health.
Find out more here.
Much love,
Cat x
@tryingyears