The Town That Knew Too Much: The Wishing Fish Clock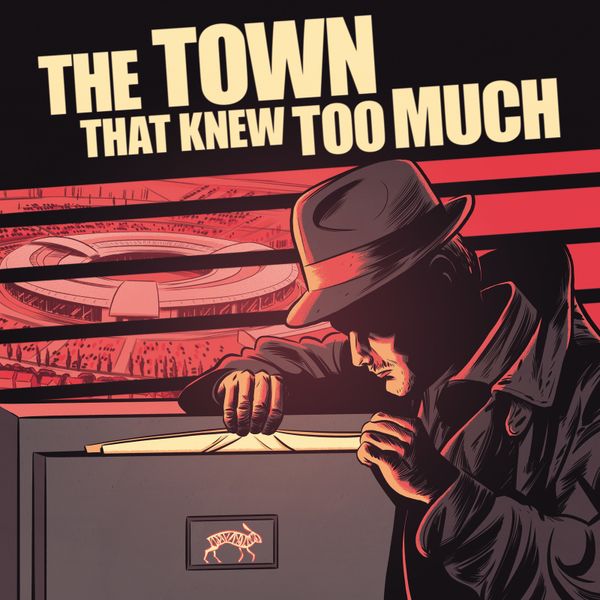 There's a clock in Cheltenham that hangs above a shopping arcade. Below its face a magnificent golden fish rotates and, on the half hour spews bubbles. It is a singular work from a singular mind: that of Kit Williams.
Williams is most famous for the
Masquerade
puzzle hunt in the 1980s. This is the story of the man, the book and the quest he set in motion. And if you keep listening throughout the podcast, you might find yourself off on a hunt of your own...
To start your puzzle hunt go to
WishingFishClock.com
Contributors to this episode:
Paul Slade
,
Dan Amrich
, Mariella Cook, Kelvin Horton,
Stuart Ashen
,
Anneka Rice
,
Karl Coppack
.
And the team at
Dreamcatcher
: Sarah Binney, Michael Kearns, Ben Below and Catalin Ursachi.

This is the fourth episode of The Town That Knew Too Much, written, produced and presented by Nick Hilton.
The music is by George Jennings, based on The Planets by Gustav Holst. The entire score for the series is available to stream on Spotify.
This is the fourth part of a 7-part series available on all good podcast platforms. You can find out more about the show on Twitter, Instagram or Facebook – just go to @thetownpod – or visit
www.thetownpod.com
for episode notes and more information. If you've enjoyed the show, please go to your podcast provider and leave a rating and review.
The Town That Knew Too Much is a Podot podcast, for more information visit
podotpods.com
.