The Crossover: Georgios Bartzokas
Season 4, Episode 6,
Mar 29, 2022, 09:00 AM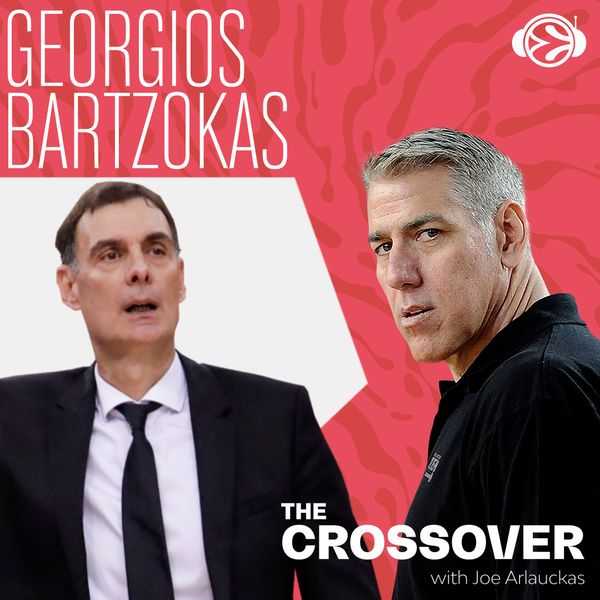 Joe Arlauckas' next guest on The Crossover is Olympiacos Head Coach Georgios Bartzokas! He explains how tough it was to overcome the knee injuries he suffered as a player, and how that led to him becoming a coach at young age, even whilst he was still playing. Bartzokas describes how he learnt his trade at clubs like Maroussi and Olympia Larissa, before he experienced one of the happiest moments of his life by joining Olympiacos. He recounts what his year out from basketball entailed during the 2014-15 season, and how warmly he was welcomed by the Lokomotiv Kuban fans when he made his return to coaching. Bartzokas also takes us through what he calls the toughest season of his career at Barcelona, and the joy he's getting during his second stint at Olympiacos. Plus, how will he perform when he sits The Crossover Test?