Finish 2022 strong
Episode 390,
Dec 13, 2022, 10:00 PM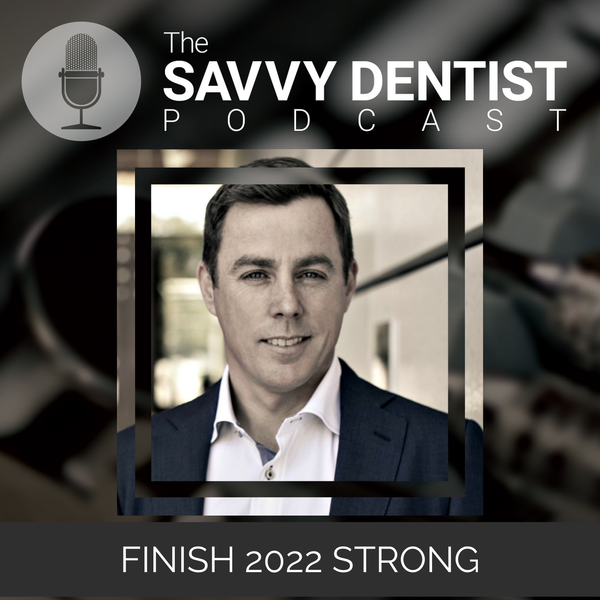 As 2022 draws to a close, Jesse explains how important it is to not slow down too soon before you and your team take a few well-deserved festive days off.
2022 has been a crazy year as we have come out of the pandemic and we are all still trying to find our rhythm while managing fatigue. However it's important to prepare this week and preload your business success in 2023.
In this episode we discuss:


[2:02] - How does running a marathon compare to the next few weeks in your dental practice?
[2:45] - Finishing the year strongly starts with you setting up 2023 to be productive. So how do you do that? We're glad you asked. Jesse explains.
[5:15] - When you go to the festive break, be sure to have the mental freedom to enjoy your time. To have a restful holiday, Jesse explains why and how to complete any projects that are open and needing your attention.
[7:47] - Reflection from the lessons you've learnt in 2022 is a powerful process to help create momentum in your practice into 2023. Where focus goes, energy flows.
[10:54] - Rejuvenate. It's great to be goal focused and work hard, however it is important you spend time to fill your own energy cup. There is discipline around work, but there is also a discipline around rest, so be sure to find time for yourself during your time-off.
[12:36] - Resilience. The world is turbulent and we do not know what is in store for us and our businesses in 2023. Be sure to focus on your revenue generating systems, your cash flow management systems, your wealth creation systems, and the fundamentals will always provide you with success.


Find out more: