Why every dentist needs to know about tele-dentistry
Episode 391,
Dec 20, 2022, 10:00 PM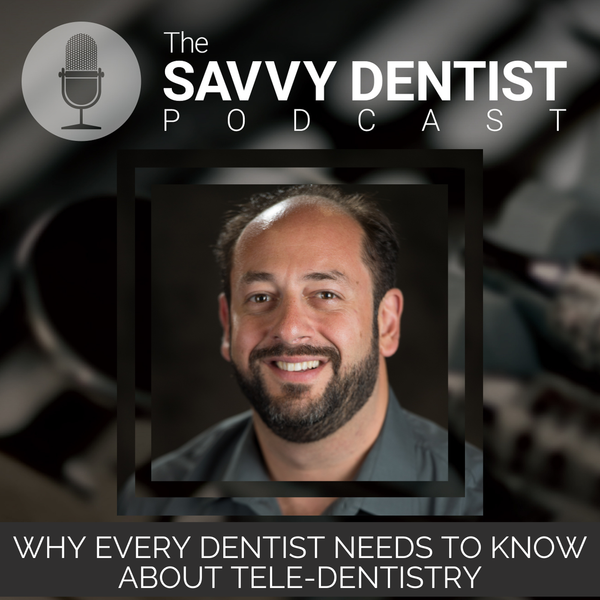 Brant Herman, Founder and CEO, is the executive leader of
MouthWatch
. 
Widely known in the field of teledentistry, Brant is a frequent public speaker and author of articles in leading oral health-related publications explaining the benefits of teledentistry to patients, practitioners, and policy makers.
Since starting the company in 2012, Brant has actively advocated the use of enhanced visual communication technology between patients and providers, overseeing the development of both hardware and software products.
MouthWatch products are used by over 35,000 practices in many countries across the globe. 
Prior to forming MouthWatch, Brant founded a health and wellness company, worked as a dental practice manager and as an operations manager in a medical billing and health insurance claims processing company.

In this episode we discuss:
[3:18] - How does the future of Tele-Dentistry look and how might you utilise this tech in your own dental practice?
[10:15] - How does Tele-Dentistry fit within the dental practitioner, and the patient experience?
[13:48] - Until this technology, there was no option to work remotely from home. Brant explains how it can benefit the remote side of your business.
[24:17] - How do we equip patients with the correct technology?
[28:38] - Brant describes some case studies on how this technology has worked for practice owners and patients to date.
[35:47] - If you are keen to learn more, Brant is happy to set up a time to guide you through and inform as to how best tele-dentistry can currently work within your business.
Find out more: