Revealing the Unexpected Key to Improving Dental Practice Revenues
Episode 397,
Feb 07, 10:00 PM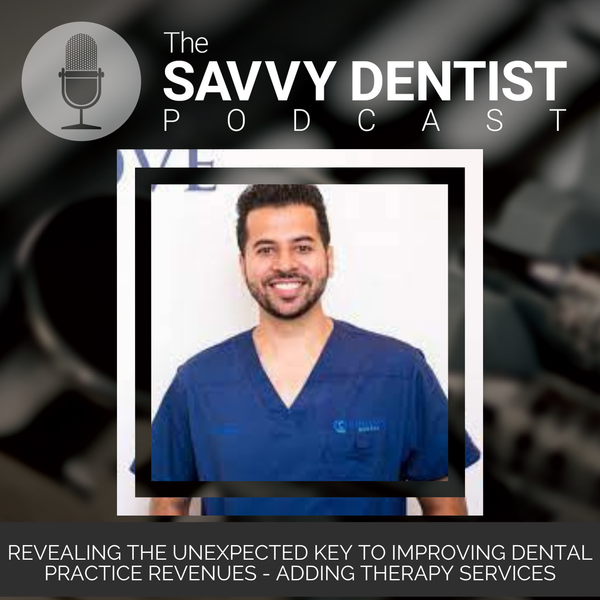 If there was a way for you to increase your productivity and profitability while working less you'd try it in a heartbeat, right?

Well, this week's podcast guest is here to show you exactly how to do that.

Please give a warm welcome to Sahil Bareja - practice owner, fully qualified Oral Therapist, and Director of NSW Dental Hygiene Association of Australia.

Sahil unpacks the business case for having an Oral Health Therapist, and how they can be an crucial part of your dental practice.

He also shares his expert tips on onboarding and integrating an Oral Health Therapist into your practice, and explains what you stand to gain in terms of profit, productivity, and true business leverage.

In this episode we discuss:



[8:53] - There is a perception that Oral Health Therapy is not a productive part of a practice, however Sahil spins this myth on it's head and proves by personal experience how the role can not only be productive, but incredibly profitable.
[16:53] - How to go from 6 days a week in your practice, to 4 days a week while increasing revenue and productivity.
[20:48] - How to create a team that 'think' for themselves, and build a super-culture within your business. Motivating your team can be as simple as understanding human-nature.
[25:19] - Having a culture of growth and learning makes all the difference in your team's performance. So, what makes a great mentor, and what makes a great mentee within your business?
[29:43] - What kind of revenue is possible if we make these changes and invest in our team and let them fulfill their potential?
[35:09] - Sahil shares the lessons he has learnt, and the advice he has should you be keen to look deeper at an OHT.
Find out more: