Episode #162 – Secret Third Option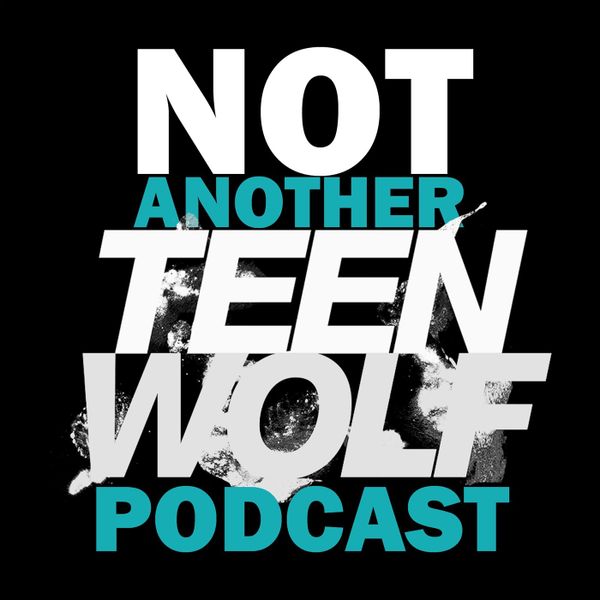 The hosts of Not Another Teen Wolf Podcast are here to do an in-depth discussion of Wolf Pack season 1, episode 4, "Fear and Pain." While there are still plenty of questions left unanswered, we are getting some more background information on a few of the characters, so that's nice. This week, we're really questioning Kristin's motives, especially as she closes in on the werewolf's trail. Is she good or bad, or is there some secret third option in which she's neither (or both)!?


How are we enjoying the wolf teens so far?
We both agree this is our favorite episode yet, and we're super impressed with how nuanced this show has become.
The episode opens with Austin talking to Kristin about what he saw on the highway.
Is his mom the best parent on the show so far?
How much does Kristin know? Does she believe in werewolves?
What's going on with Connor!? Is he dead??
How do we feel about the characters outside the main four?
The conversation between Garrett and the kids was surprisingly mature and practical.
We wish we could've been a fly on the wall for the conversation between Garrett and the twins when they were kids, first learning about their powers.
We really liked how Kristin was trying to get into Connor's head when she laid back in the spot where he'd been taken.
That ram was definitely NOT a hallucination.
Did you get vibes between Luna and Blake?
Everett's mom is pretty horrible, and we talk about why that may be.
It turns out Everett has siblings, but where are they?
Everett's anxiety attack gives the others a panic attack, and no one is happy about it.
The fact that even the born werewolves don't transform is so interesting.
Was Harlan sad that Blake didn't want to be part of their pack?
Why doesn't Austin like Luna? Is she that weird??
Prisha knows about the wolf teens, and we need some serious backstory here.
If you don't believe in werewolves and you don't believe a black bear attacked people…what do you believe?
Natalie makes Karen decide whether she thinks Kristin is good or bad.
It's interesting that Kristin wasn't all suspicious of Garrett after learning that Miller disappeared near his house.
So, the voice on the phone IS for the wolf teens.
Is Luna gonna eat her lover?
We finally get the backstory to the horse!
Do we like Cyrus? Do we think he's the arsonist?
Is Harlan more interested in a romantic connection than he's letting on?
Why is Phoebe mean to Blake in one breath and nice to her in another?
What's up with the guy in the van!? Is this a werewolf delivery service?
Everett comes in like a knight in shining armor.
Is Danny connected to the monster situation at all?
How did everyone get to Blake so quickly?
Will this moment convince the group that they need to stay a pack?
Will Prisha take the drawing that Austin made so Kristin doesn't see it?
Is Kristin going to tell anyone about the blood she found?
Oh, lovely. The werewolf has a nest of bodies.
What are our predictions for episode 5?
This episode's hosts are:
Karen Rought
and
Natalie Fisher.

Not Another Teen Wolf Podcast was the first-ever
Teen Wolf
podcast in existence, offering its listeners an in-depth analysis of the hit MTV show. From 2012 to 2017, the Not Another Teen Wolf Podcast team brought you episode recaps, convention coverage and exclusive interviews, plus in-depth discussion of all aspects of
Teen Wolf,
from mythology to cast side projects. Now we're back to cover the
Teen Wolf
movie on Paramount Plus, as well as the new Jeff Davis werewolf show
Wolf Pack!

Paramount+ has provided a special offer for our listeners:
if you don't already have the service, new subscribers can use the code
THEPACKISBACK
to get a free 30-day trial to check out Paramount+ and stream
Wolf Pack
and
Teen Wolf: The Movie
! Please note, this offer is only valid until 3/31/23.
Terms and conditions: New subscribers get 1-month free Paramount+ subscription (while supplies last). Offer expires 3/31/23. After free period, SUBSCRIPTION AUTOMATICALLY RENEWS ON MONTHLY OR ANNUAL BASIS AND YOUR CREDIT CARD AUTOMATICALLY CHARGED BASED ON SELECTED PLAN (+TAX), AT START OF EACH BILLING PERIOD UNLESS YOU CANCEL. Cancel any time on account page, effective at end of the billing cycle. No refunds. Restrictions apply.
Follow Us:
Twitter
//
Instagram

Listen and Subscribe:
Audioboom
//
Apple
//
Spotify

Feel free to leave us your questions or comments through any of these mediums! You can also email us at
natwpodcast@gmail.com
or visit
our homepage
for archives and more information about our show.
Not Another Teen Wolf Podcast
is a Subjectify Media podcast production. Visit
Subjectify Media
for more shows, including
Prophecy Radio,
ReWatchable
, and
Not About The Weather
, and for all our latest articles about the stories we're passionate about.