Brother UK Cycling Podcast - 2023 National Road Series Preview
Season 4, Episode 33,
Mar 24, 05:57 PM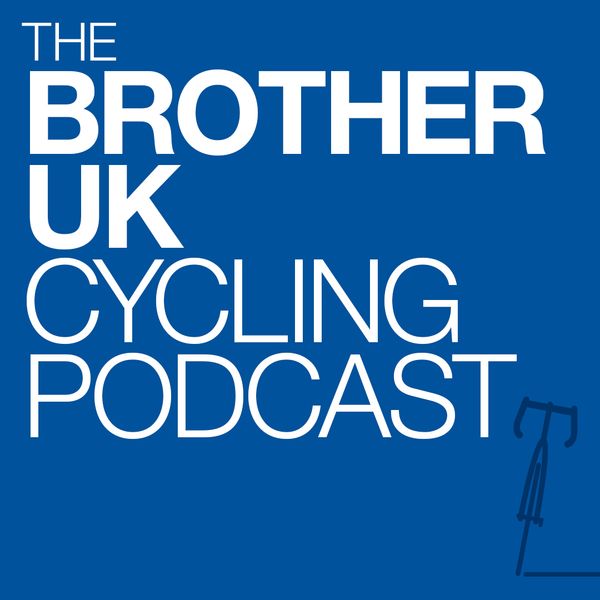 Domestic cycling's winter of discontent and the green shoots of recovery represented by a thriving National B scene fall under the microscope of co-hosts Timothy John and Phil Jones MBE in an episode to preview the 2023 National Road Series. Promoter Deb John and rider Sian Botteley offer additional insights.

Phil and Tim discuss the setbacks endured by elite British road racing, from the cancellation of the 2023 Tour Series to the conclusion of Tim Elverson's AT85 team, but find reasons to be cheerful in other developments. Phil calls for a "root and branch" review of the domestic road scene.

Further down the pyramid, the early-season rush of high-quality National B races and their illustrious winners, including Hutchinson - Brother UK's Tammy Miller, offered evidence of a scene recalibrating. Tim and Phil weigh the evidence for renewal presented by races like the Yomp Bonk Crew's Peaks 2 Day stage race. 

Race organisers like Cold Dark North represent the lifeblood of domestic road racing. Co-founder Deb John shares her insights into the ingredients required for a successful National B race, including medics, marshalls and National Escort Group motorcycle outriders. She describes her satisfaction in staging CDN's Proper Northern Road Race Series.

The Women's CiCLE Classic is one of a handful of National A races unaffected by the economic downturn. Sian Botteley (Hutchinson – Brother UK) has competed in every edition of this mixed-surface event and offers her insights into the skills required to succeed in a race billed as Britain's Belgian Classic.  

Enjoy this deep dive into British road racing's deeply-rooted challenges - a forensic analysis from the leader of a major business – and a celebration of the areas of the sport that continue to thrive. Additional insights from those on the scene's 'front line' offer a welcome counterbalance to negativity.