173: British Backcountry, Pays de Gex & Freeride World Tour Finals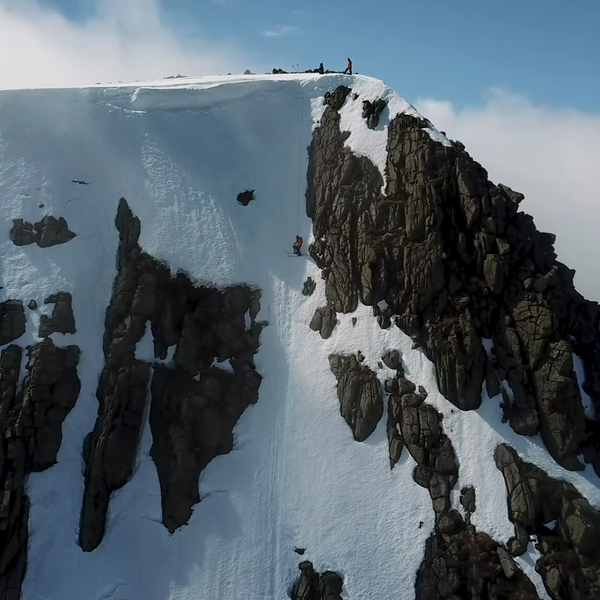 We discuss backcountry skiing in Scotland, Pays de Gex in France and the Freeride World Tour final in Verbier.
Iain was joined by ski journalist Catherine Murphy, instructor and film-maker George Treble and founder of British Backcountry, Blair Aitken.
Intersport Ski Hire Discount Code
Save money on your ski hire by using the code 'SKIPODCAST' at
intersportrent.com
, or simply
take this link
for your discount to be automatically applied at the checkout.
SHOW NOTES

You can vote for 'The Ski Podcast' as 'Best Wilderness Podcast' in the
Sports Podcast Awards
(0:30)
Catherine was
last on the show in Episode 99
telling us about the ski scene in Ireland
George is based in Morzine and is an instructor at the Avoriaz Alpine Ski School
Dave Burrows (
SnowPros Ski School
) reported from Glacier 3000 in Switzerland (3:45)
Andy Butterworth (
Kaluma Ski
) is based in St Anton, Austria (5:15)
Rob Rees was out in the
Aosta Valley
in Italy (07:45)
Simon Burgess
was reporting from Andermatt in Switzerland (08:30)
The Ski Podcast is sponsored by Les 3 Vallees - the largest ski area in the world (9:30)
Iain spoke to
Tom & Olivier in Episode 172
about Les 3 Vallees Enduro
Listen to Iain's report on the Dynastar X3 Triathlon in
Episode 93
(10:00)
You can watch '10 in a Weekend' here (10:30)
https://www.youtube.com/watch?v=wWqb4CHQEEI
Find out more about action cameras and iPhones in
Episode 171
(17:30)
This is the
cover shot of the film
, showing Blair abseiling down Angel's Face (19:30)
Blair runs
British Backcountry
, with his business partner, Gav Carruthers (23:00)
The
Brits took place in Cairngorm
last weekend (27:30)
Olympians who turned out included Murray Buchan, Lesley McKenna and Kirsty Muir (28:00)
Our next episode will be a special interview with Kirsty Muir
Find out more about
Pays de Gex
in France and
the ski areas
(29:00)
Iain reported from Abruzzo in
Episode 170
(31:30)
Try
the zip wire
in Pays de Gex (33:30)
Jane Shah reported from the
Freeride World Tour final in Verbier
(36:00)
Jane spoke with multiple winner at Verbier,
Reine Barkered
(39:00)
Nicolas Hale Woods is the co-founder of the Freeride World Tour (40:00)
Secure a free ticket to this October's
Snow Shows
with the code 'SKIPODCAST'
Feedback
(44:30)
I enjoy all feedback about the show, I like to know what you think, ideas for features so please contact on social @theskipodcast or by email
theskipodcast@gmail.com
Faustian:
"Brilliant podcast. As ever wish it was more frequent. Loved the interview with Ed Leigh"

Sassman1: "
Wholesome, inspiring, addictive. This podcast evokes so many good memories and gets me very excited for many more to be made in the mountains"
Ann Bennett:
"Great podcast"

InsideMorzine:
"Quite simply the best out there!"
The Comfortable Spot Podcast:
"Loved your chat with Ed and the episode about Afghanistan"
There are over 170 episodes to catch up with so don't forget to subscribe so you
don't miss an episode. 
If you enjoy the pod, you can always Buy Me A Coffee at 
www.buymeacoffee.com/theskipodcast
You can follow Iain @skipedia and the podcast @theskipodcast on social