#52 Secondary Infertility with Medina Grillo
Season 5, Episode 1,
Jul 13, 2021, 11:00 PM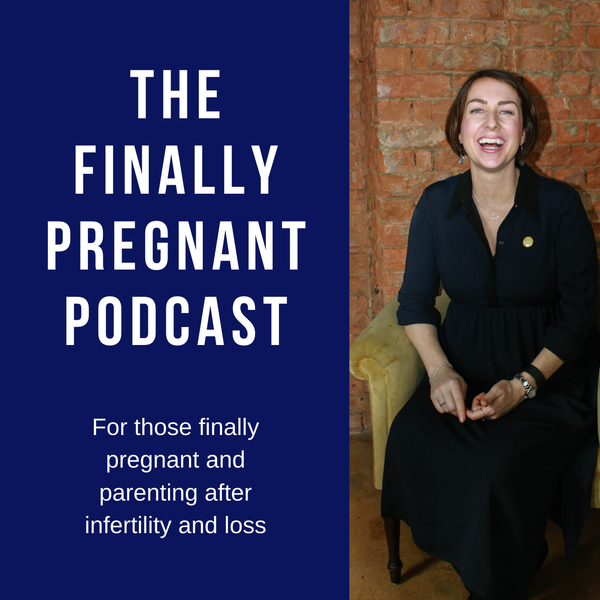 Welcome back for Series 5 of the Finally Pregnant podcast!
This week I'm chatting to the fabulous
Medina Grillo
about her journey through 8 years of infertility and loss before becoming finally pregnant via IVF in 2020. I'm delighted to share that Medina has now welcomed her baby boy into the world!!
Medina sadly experienced a miscarriage before having her first son 8 years ago and then went on to experience more loss, including an ectopic pregnancy in her journey to have a second baby.
If secondary infertility affects you you might want to check out my episodes with
Alex
,
Kezia
and also my episode with 
Nat
 where we discuss stopping treatment.
If you are finally pregnant or parenting after infertility or loss please know there is a wealth of support out there for you. Head to
@tryingyears
and
catstrawbridge.com
to find out more about the
Finally Pregnant Yoga and Pilates Sessions
, the
Hang Out
community which includes regular support groups and more!
You can also sign up to received my
Top 5 Strategies to Enjoy Your Pregnancy
or
here
to receive emails from me.
If you enjoy the podcast please do take a moment to subscribe, rate and review it wherever you listen!
Thank you to sponsors Melio Health. Melio offer blood tests before, during and after pregnancy: from non-invasive prenatal tests to general health checks, helping you and your family take control of their health.
Find out more here.
Much love,
Cat x
@tryingyears