Episode #161 - A Bit of Claw and Fang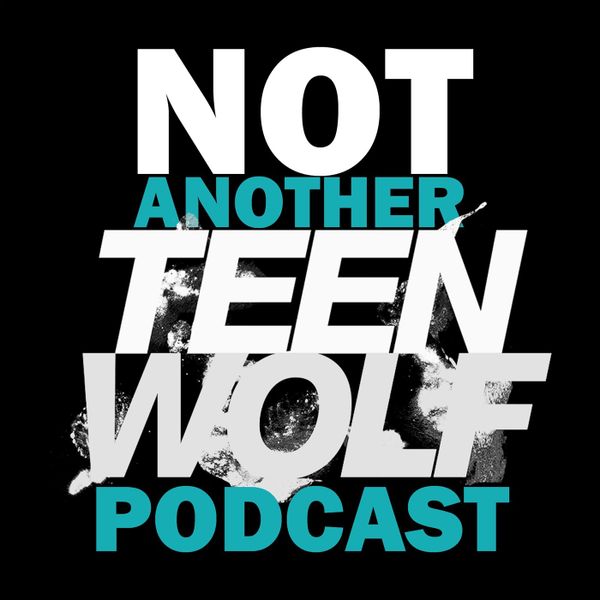 The hosts of Not Another Teen Wolf Podcast are back to discuss Wolf Pack season 1, episode 3, "Origin Point." The questions and theories keep coming, but we're enjoying the pacing of this show. You can expect such hard-hitting discussions such as, "Do werewolves have pockets?" "Does turning into a wolf make you extra horny?" and "Why does Harlan want a werewolf daddy so badly?" Tune in to find out the answers to these questions and much, much more.


If anyone lives in Sydney, Australia and wants a cat, please contact Natalie on Twitter.
Hopefully Karen's cat doesn't start a war with the leopard gecko.
What kind of lizard would look like the kanima?
But we're not here to talk about lizards. We're here to talk about wolf teens!
When those kids climb up to the top of that building to check out the fireline, we get some background on Blake and her parents.
Why are we so bad at faces?? We can't tell who all was up the tower.
It's so interesting that Phoebe and Blake used to be friends considering they're from very different backgrounds.
How important is this group? Is one of them the arsonist?
That scene in the back of the cop car was actually super stressful.
Kristin is always assessing, which makes us nervous---but she's also the nicest law enforcement officer they've come up against.
Natalie is very suspicious of Luna and her connection to all these horses.
Was that all in Luna's head, or did it actually happen?
Harlan's power is SO useful, and it definitely seems like the best one so far.
Why were the police shoving Harlan around so much?
Phoebe has no problem telling Blake that she named her as the arsonist, and we're really not shocked by how mean teenagers are.
Will this put a target on Blake's back?
The bigger question is whether Phoebe is the arsonist or if she's going to die.
Considering there aren't a lot of questions answered in each episode, it's quite a risk to put this out in an episodic release.
Why was Luna's heart racing, and could it have been because she's the one that bit them??
Will Harlan and Everett ever bond and actually become friends?
We definitely thought the interrogation scene was some sort of psychic connection, but it turns out they were actually sharing Harlan's power.
Luna is desperate to have a pack, and we find that very suspicious.
If Luna bit these kids, Harlan is gonna be PISSED.
That scene with Kristin and Everett where she talks about anxiety being a threat response was stellar on every level.
Once again we love how good Kristin is as her job, and how empathetic of a character she is.
But Officer Miller seems like the kind of guy who just wants to throw his weight around whenever possible.
Thank goodness Garrett comes in when he does!! And thanks to Kristin, Miller doesn't get off the hook, either.
Is Officer Jang a good cop? Is his hardass attitude just an act?
Who slashed Phoebe's tires, and why?
Everett is SO excited to be able to talk to an adult about all of this.
Once again, we're wondering why Harlan is so obsessed with the idea that the werewolf is his real father.
Harlan made it seem like turning into a werewolf was a ridiculous idea.
But Garrett is taking all of this seriously, especially now that the kids have a pack.
Is there a sexual element to being a werewolf? Because everyone is so horny.
We once again wonder what the purpose of the phone calls is, and who's on the other end.
Garrett is very matter of fact with the kids and treats them like adults, and we kind of love it.
Can he just adopt Blake and Everett?
Luna definitely got the short end of the stick with her superpower being...smell.
Despite all his bluster, Harlan looks very lost when Miller shows up.
"You said werewolf."
The humor is so natural in this show, and even though it's few and far between, it always comes at the perfect time.
Who's having the sexy daydreams? Is it both of them?
Why is Miller so big on the assault?
Luna gets another horse moment out in the barn, and we can't work out if it's a warning for or against her.
Does the werewolf have a phone in his furry little werewolf pants?
We wonder who the werewolf considers a friend and who it considers an enemy.
Do we actually want Luna to be the bad guy?
Karen has some theories about Kristin possibly being the real enemy in this show.
Do you think Garrett should've admitted to making silver bullets in case he had to kill his own kids?
Is this what tears Luna and Garrett apart?
Looking ahead to episode 4, we try to figure out what might happen next week.
This episode's hosts are:
Karen Rought
and
Natalie Fisher.

Not Another Teen Wolf Podcast was the first-ever
Teen Wolf
podcast in existence, offering its listeners an in-depth analysis of the hit MTV show. From 2012 to 2017, the Not Another Teen Wolf Podcast team brought you episode recaps, convention coverage and exclusive interviews, plus in-depth discussion of all aspects of
Teen Wolf,
from mythology to cast side projects. Now we're back to cover the
Teen Wolf
movie on Paramount Plus, as well as the new Jeff Davis werewolf show
Wolf Pack!

Paramount+ has provided a special offer for our listeners:
if you don't already have the service, new subscribers can use the code
THEPACKISBACK
to get a free 30-day trial to check out Paramount+ and stream
Wolf Pack
and
Teen Wolf: The Movie
! Please note, this offer is only valid until 3/31/23.
Terms and conditions: New subscribers get 1-month free Paramount+ subscription (while supplies last). Offer expires 3/31/23. After free period, SUBSCRIPTION AUTOMATICALLY RENEWS ON MONTHLY OR ANNUAL BASIS AND YOUR CREDIT CARD AUTOMATICALLY CHARGED BASED ON SELECTED PLAN (+TAX), AT START OF EACH BILLING PERIOD UNLESS YOU CANCEL. Cancel any time on account page, effective at end of the billing cycle. No refunds. Restrictions apply.
Follow Us:
Twitter
//
Instagram

Listen and Subscribe:
Audioboom
//
Apple
//
Spotify

Feel free to leave us your questions or comments through any of these mediums! You can also email us at
natwpodcast@gmail.com
or visit
our homepage
for archives and more information about our show.
Not Another Teen Wolf Podcast
is a Subjectify Media podcast production. Visit
Subjectify Media
for more shows, including
Prophecy Radio,
ReWatchable
, and
Not About The Weather
, and for all our latest articles about the stories we're passionate about.